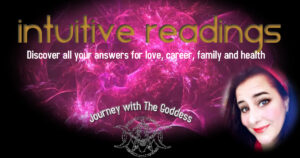 This healing session begins with a cleansing and clearing of any heavy dense energy using florida water and palo santo smudge and involves the use of several oracle cards decks chosen divinely for you for your clarity, understanding, direction and growth. A crystal grid will be made especially for you and will imbue blessing and power for the reading.
The session lasts for 30 minutes and is thorough in reading your energy and sensing in a clear manner blockages and the ability and direction to be able to release them. The reading also confirms and honors your path with precision.
You will be able to move organically and freely and feel a distinct sense of peace in your decisions and life direction.
This session can be done in person in my Chicagoland Healing Space or can be scheduled via FaceTime, Skype or Telephone.
Cost ~ $125
To book a session contact Jackie @lightdefinesme@gmail.com
Book and Pay here:
Each Healing Session is specifically made for YOU!
This is why I ask you to answer these (2) questions so that we have direction and purpose and intention.
I listen and become a conduit for the Divine and facilitate your healing session which gives you the most alignment and healing and clearing and direction you and your body needs. I treat the whole, which means I see your physical body and it's energy and I also see your spiritual essence and it's relation to each other and the importance of it's function together in an empowered way.
Whether you are looking for a spiritual cleansing, a deeper relationship with yourself and others or clearing of your energy body and healing for your body ~ I am here for you and will hold that loving space for you.
If you are not sure what kind of healing session it is you need, please feel free to contact me via email @lightdefinesme@gmail.com or please contact me via phone @ 312-217-1832 for a free 10 minute phone consultation.
Even if you are not sure what you need ~ I am able to see and help you to understand.
Please complete the form below to assist me in helping you in your desired outcome:
[contact-form-7 id="245″ title="Question Form_- Shamanic Intuitive"]