YOU deserve everything you want to see made manifest in this lifetime!!!
Through exploring your belief systems and releasing stagnant energy ~ YOU are able to make space to set in motion NEW abundant belief systems and live in YOUR AUTHENTICITY.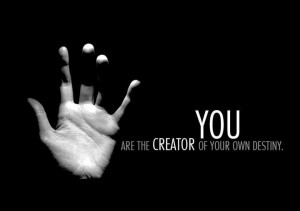 I AM an EMPOWERMENT Life Journey Teacher and Authenticity Coach, I connect people to their Divinity through Rites of Passage and help them find balance through Energy and Mind Body Connection and Shamanic Principles…
MY MISSION
Is to provide a sacred space for you to explore those beliefs which no longer serve you and to assist you in releasing those beliefs and incorporating a more authentic, empowered belief system, which will allow you to live the life YOU create. I teach you how to tap into your creative power and show you how to be a deliberate creator ~ consciously creating the reality YOU want to see made manifest in your life...

WHAT TO EXPECT

A safe and non judgmental environment
Compassion and Empathy
Custom Healing Sessions divinely inspired for YOU.
A feeling of clarity and direction with each session.
We work with your divine timeline, which means that we are right on schedule with what comes to the surface for you.
I teach and give you the tools for you to use indefinitely.
Transition and Paradigm shifts
We explore your authentic fits.
We find your authenticity and you begin to walk in your EMPOWERMENT!

TESTIMONIALS

"I am a shamanic practitioner myself, thus I am very choosey with who I connect with for my personal healing. Something intuitively drew me to Jackie and anytime I have a session with her or a follow up conversation; the healing, insights, and wisdom that comes through amazes me every time. Jackie is able to hold sacred loving space, and with her experience and expertise she is able to facilitate authentic healing."
— Dana Massat B.S., C.S.T., M.R.T. , Assistant Director of Sacred Journey Institute

"Sitting down to talk with Jackie was easy. She has a delightfully pleasant manner which immerses you in a space of no shame and encourages you to look at yourself with non-judgemental eyes so that you can pinpoint the issues that are at the foundation of what's going on. Jackie takes you on a stroll, a safari, through your own heart asking you to look with compassion and open eyes at the things that dwell there and perhaps don't get enough light. Those things that you identify as places where love nourishment is sparse she then works with you to lift up, prune, and bathe in your own light. She's good at not letting you deflect or hide from your truths and encouraging you to step out of your comfort places so that you can really see yourself. She helps you get closer to the home in your heart if you're willing to open the door. I walked away from our time with a broader view of myself. Things that I knew, but would never vocalize to myself, she helped me to find the voice to name and begin a conversation with. I highly recommend her services to anyone who's looking to work on some inner issues and begin a process of growth and self love."
~Allen T.  Game Designer, Chicago IL

"During my "Seven Steps to Freedom to Love" healing session with Jackie, I was embraced by her warmth, compassion and authentic healing touch. She created such a safe space for me to feel welcome and surrender to my vulnerability. Jackie has such a beautiful and unique way of guiding in her session, really tuning into what I was saying, feeling and listening to her own guides to help the session flow into the spaces it needed to go. She was compassionate but dug deep to help me release old thought patterns that had been stirring up in my mind for years. She allowed plenty of time for me to talk openly about how I was feeling and she listened intently to whatever I had to say. I greatly appreciate her ability to listen, respond and provide me with new tools and exercises for working through an issue, offering her honest wisdom. Jackie helped me work through issues that needed to be healed and helped me to focus on what I wanted to come into my life. Just a couple weeks later, the desires I had about finding a great job began to manifest, and once again I was feeling in the flow of the Universe allowing abundance and self-love to return! I am so grateful to Jackie for providing safe space to be open, vulnerable and surrender to guidance and love. I highly recommend Jackie to anyone who is needing assistance clearing old wounds that block them from their self-love and divine love of the universe, and who need to fine-tune their desires and get clarity on what they want!    Jackie believed in me and saw me through my highest self. "                                ~Jenelle T.  Yoga Teacher, Chicago, IL
"After just one session with the goddess my life was forever changed. Her ability to hone in on core wounds and hold space is second to none. Many lessons and predictions have come to pass. She has a nurturing yet straightforward no fluff delivery of messages. Evidential intuitive shaman, absolutely beautiful soul. Thank you for allowing me the space to heal my heart and find my truth. I love you.
~Jessica T.  Psychic Network, New York
We find your authenticity and you begin to walk in your EMPOWERMENT!
Years of the same patterns and programs repeating themselves can be released.  YOU can create and live the life YOU want!
Let me show you how to do just that!  Book a session today!