CELEBRATING OUR DIVINITY THROUGH RITUAL RETREAT  ~with
Jacqueline Spaargaren, CCSH, RMT, OLM and Don Massat, LMT, CST, MRT
September 18, 19 and 20th  2015
LaPorte Indiana ~ 65 miles from Chicago  *upon registration and payment welcome packet will be sent to email with address and directions and information*
"A celebration of our divinity and connection"
Many of us in our life journey ask these questions, "what is our life purpose?, who are we really?, how can I live a happy and abundant life?, how can I have deep, intimate relationships with those around me? This retreat will address all of those questions and take you deeper into your authenticity and connection to your divinity.
Join us in this 3 day retreat as we explore our divinity and our connection to our "High Selves" and connect to our "highest potential" through integrative teaching, group exercises, which include interactive sound, sight and touch. We will experience rites of passage, What is a rite of passage you ask? A rite of passage marks a time when a person reaches a new and significant change in his/her life, it is something that nearly all societies recognize and often hold ceremonies for. These ceremonies are held to observe a person's entry into a new stage of life. These rites of passage for this specific retreat will bring us to release those belief systems that no longer serve us and embrace healthy and empowered ways of being. Rites help people to understand their new roles in society. They can also help others learn to treat people in new ways after they experience certain rites of passage.
Most rites of passage fall into three main phases: separation, transition, and incorporation. In the separation phase, the participant is taken away from his/her familiar environment and former role and enters a very different and sometimes foreign routine that they adjust to and become familiar with. Rites of Passage assist the person to understand the new role and adjust to the new role and embrace it with grace. The ceremony becomes a great tool in clarity and understanding for the initiate.
Set in a most sacred retreat grounds just 60 miles from Chicago in LaPorte Indiana. This property boasts of many separate living spaces with 2 fire places and an outdoor fire pit, yoga and healing studio, heated swimming pool and sauna. The lovely grounds include an outdoor eating area next to the koi pond. A flowing waterfall next to the grassy knoll where we will be doing our yoga, qigong and kai chi do. During the retreat you will also be able to indulge private ~ one on one healing treatments, which will include:
cranial sacral, massage, reiki, acupuncture and many other different modals
One of the highlights of the retreat is a hieros gamos or sacred marriage rite of passage where we will explore all aspects of our spirit man/woman and come into the understanding of our divine connection firstly to ourselves and spirit and then to others. After we enter into this sacred rite of passage there will be a marriage celebration that evening with a marriage banquet and wedding celebration beginning with a sacred drum circle and dance celebration .   This banquet space will be transformed into a magical space with candles and fabric and brilliant lights as we feast on our community prepared paella created with love over a huge fire as we drink wine and fresh fruit drinks.   Each person will be dressed in their celebratory marriage garb.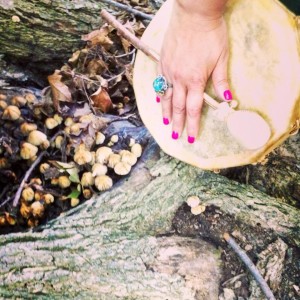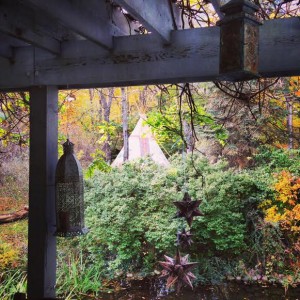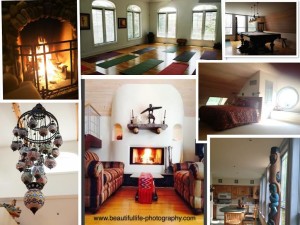 *Please choose your preferred space and a welcome packet will be sent to you with location and directions*
space in this retreat as follows:
(3) couple private spaces *the price is for (2) person's
private bedroom 1 in main house
private bedroom 2 in main house
magical outdoor heated Tipi with bedroom and living space
(13) shared room space in main house with private bed
(10) tent spots available (you bring your own tent)
If you have any questions please email Jackie @lightdefinesme@gmail.com
*This retreat includes all workshops, shamanic sound healing with gong wash and crystal healing bowls, yoga, qigong, kai chi do, drum circle, conscious wedding dance party and organic food, smoothies, juice, tea and coffee. The use of all facilities and swimming pool and amenities. There will be limited amounts of wine and beer, Please feel free to bring your own drinks and/or anything you would like to share with the group. The private healing sessions will not be included in the cost of the retreat but will be offered to you during the retreat's FREE time.  Please remember to bring your bathing suit and also your magical wedding garb for Saturday's Hieros Gamos Wedding Celebration.  Blanket and/or pillow for your comfort.  Also please feel free to bring a sacred item you can place at our community altar.
Please note that All payments must be received prior to September 1st and please be aware that they come on a first come first serve basis as there is limited space for each lodging category.  With that in mind please make your full payment to secure your space.  Cancellations can be made minus a $100 cancellation fee.   Coming soon will be the bio's and information for the services being provided to YOU!  Looking forward to sharing all this goodness with YOU!
ITINERARY 
Friday: Arrive when you can ~ The space will be ready to receive you by 2pm.   We will have welcome cocktails and tea and hors d'oeuvre's
*dinner will be served at 7pm*
Friday there will be a meet and greet and you can also schedule private healing sessions with the healing practioners as well.
*8pm Shamanic Sound Healing Journey with gong and crystal healing bowls in Healing Studio
SATURDAY: Begins with yoga @8:30am
Breakfast @9:30am
Workshop with Jackie and Don begins @11:00am -1:00pm
Lunch @1:00pm
FREE time 2:00pm – 4:00pm
Workshops continue with Jackie and Don @4:00pm-7:00pm
Dinner @7:00pm
FREE time 7:00pm onto bedtime
SUNDAY: Begins withYoga @8:30am
Breakfast@9:30am
FREE time 11:00am-5:00pm
Workshops continue with Jackie and Don onto Hieros Gamos Ceremony @5:00pm
Wedding Banquet with drum circle and conscious dance party @6:00pm-12:00am
MONDAY: Begins with Yoga and  Qigong @8:30am
Farewell Breakfast@9:30am with Farewell Blessing Ceremony with Jackie and Don <3
FREE time : 10:30am – 12:00pm
Check out 12:00pm*
Your Teachers and Journey Guides:
JACQUELINE SPAARGAREN,  CCSH, RMT, OLM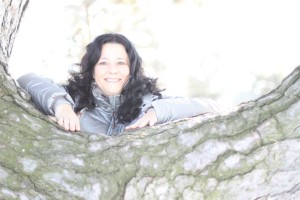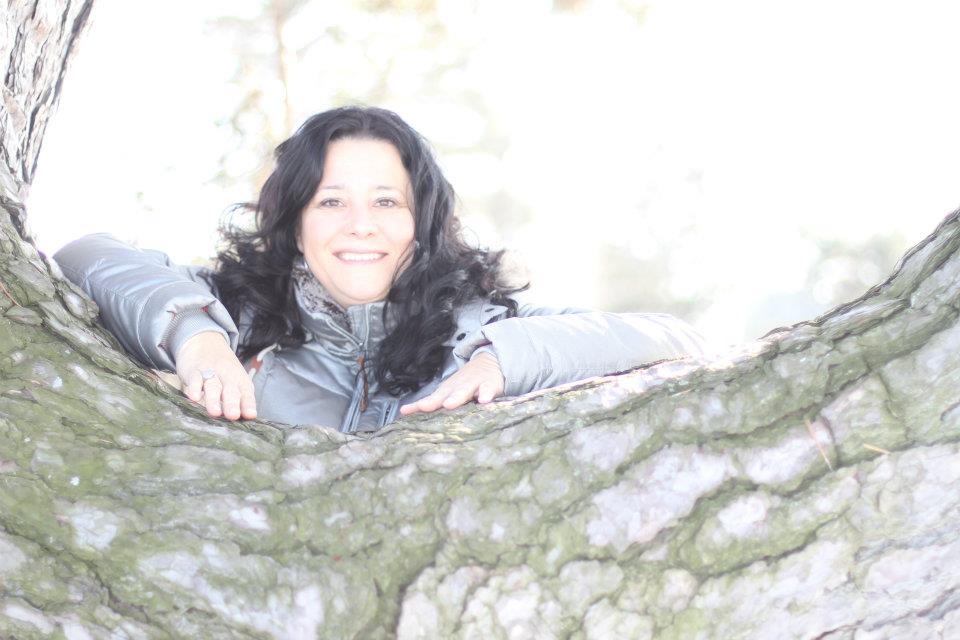 Jacqueline Spaargaren; Empowerment Journey Teacher, Reiki Master Teacher, Certified Shamanic Crystal Healer and Ordained Minister is the founder of Chicago Centre for Life Management in Chicago and Teacher and Practioner at Sacred Journey Institute in Tinley Park.   Jackie leads Shamanic Empowerment Journey Workshops and Goddess Workshops which include rites of passage all over the United States. In her healing practice she uses Mind and Body Connection". Her passion is allowing others to see their limitless potential in understanding that they are creators of their reality. She works with the White Space clearing method and breath, which works on a deep subconscious level to reach core wounds and stuck energy, which produce patterns and programs that disrupt and cause pain in your life. The process helps you re-establish new belief systems and set them in motion, establishing a more authentic YOU!
DON MASSAT , LMT, CST, MRT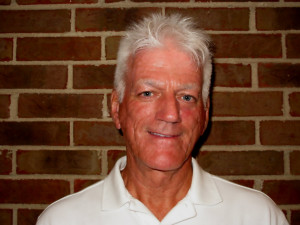 Don Massat; Teacher, Cranial Sacral Therapist, Healer and Shaman; is the Founder and Director of Beyond Wellness and Sacred Journey Institute both located in Tinley Park, Illinois.
Don journeys beyond ordinary realities to work with energies in the body that may influence our lives. He has devoted himself to the study of multi–dimensional trauma and its effects on human behavior. Don Massat is also the founder of Miasm Release Therapy, Sacred Journey Therapy, Sacred Journey Massage and Vibrational Healing Therapy.
His background in Cranial Sacral work combines the Upledger approach from Colorado with the Visionary approach from the Milne Institute in Big Sur, California. Don is a certified massage therapist and instructor at the Wellness and Massage Training Institute in Woodridge, Illinois.