YOU are Cordially invited to "Heal and Bloom" A 3 day "self love" retreat in Chicago! 
MARCH 22, 23, 24, 2019
Heal and Bloom ~
A three day "self love" Retreat… to heal, rejuvenate and inspire YOU to LOVE all of YOU!
Come and stay with The Goddess as she prepares a sacred space for you to explore "SELF LOVE"
Join US for a "ALL INCLUSIVE" Chicago retreat for ALL!
Packed with ALL organic vegan/vegetarian meals including medicinal tea's and Jackie's famous Organic Goddess smoothies!  Even if you are not vegan or vegetarian I promise that you will give your body a jump start to eliminate eating processed food  … which causes inflammation and inflammation causes pain and disease.
Let Goddess teach you how to reset your immune system and assist your body in healing naturally.
I will also let you in on a "little secret"
Goddess Jackie could be a gourmet vegan chef… Plan on your meals being absolutely amazing!
Your Retreat Stay will also include lodging and ALL services including:
Friday Evening:   Cacao Ceremony, including Teavana Tea's and spirits if you indeed desire,  delicious Organic Fruits and Veggies, Hot Tub and Pajama Party.
Saturday begins with an Organic Smoothie and Breakfast and thus begins ~
YOUR day OF
"SELF CARE" SESSIONS
30 Minute Massage
30 minute acupuncture treatment
30 minute Medical Intuitive Session
45 minute salt cave session
Lunch will be served
Evening Workshop:  What is "self love?"
People tell US that we have to love ourselves.  BUT what does that really mean?
Understanding and applying the "skill sets" for Loving yourself and meeting your needs.
Emotional Starvation/How it affects US
Releasing others from the burden of feeding you love
How to start saying NO to others and YES to YOU
Understand how to listen to your body/gut to understand you at the deepest level.
What does it mean to live authentic and vulnerable.
Releasing fear based mindsets in regards to authentic, vulnerable living.
Introducing a daily regimen of self love and self care for EMPOWERED LIVING.
Dinner
SUNDAY
Farewell Group Breakfast and Goddess Blessing
If YOU want to jumpstart your 2019 for LOVE, HEALTH and PROSPERITY…. THIS is the RETREAT FOR YOU!
pssst… Don't wait either because there are only (6) spots for this amazing retreat so register TODAY!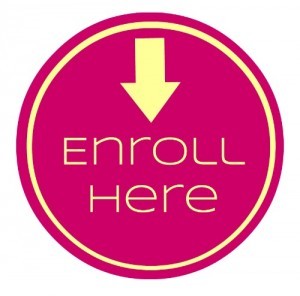 Meet YOUR host: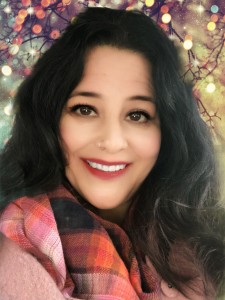 Jacqueline Spaargaren, CCSH, CRMT, OLM
Jacqueline is a Shaman/Teacher and Priestess in Goddess Rites of Passage.  She facilitates workshops all over the United States and abroad.  Her passion is Energy and Mind Body Connection in healing trauma and emotional blockages.  She teaches healthy skill sets for abundant, successful EMPOWERED living.
Meet your Massage Therapist: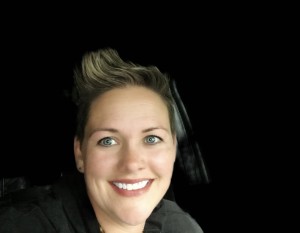 Laura Johnson, LMT, CCSH, DoTERRA wellness advocate
Laura is extremely intuitively skilled at what muscles need to be worked on for release and healing.  She is a Certified Crystal Shamanic Healer and uses Crystals and Essential Oils to heal with plant and crystal medicine.
Meet Your Acupuncturist and Master of Science in Oriental Medicine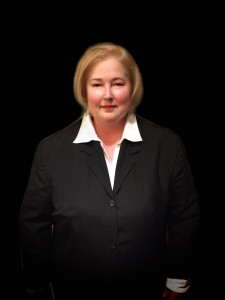 Gail Desch, MSOM, LAC
Gail was drawn to Oriental Medicine and made her dream reality by getting her Master of Science in Oriental Medicine.  Gail treats clients all over Chicagoland.
Gail will be giving a comprehensive treatment to assist and maximize your healing and to bring restorative balance to the body.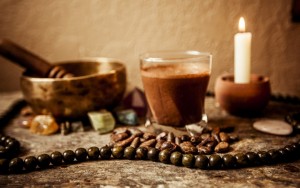 SACRED CACAO CEREMONY
A cacao ceremony is an opportunity to connect to yourself and open your heart. Because of cacao's ability to increase your connection to your inner self and your heart chakra, it aids in any transformational shift you are working towards, whether you are looking to deepen your understanding of who you are, release old patterns and traumas, or move into a more self-confident space. Whatever your path, the intention is yours to set, and the cacao allows you to the insight and awareness to move towards that goal.
Cacao was first used as a health elixir and ceremonial medicine as far back as 1900 BC by the ancestors of Central America, the Olmec people, before becoming a ritualistic medicine used by the Aztec and Mayan cultures. Signifying both life and fertility, it was ingested by Royalty in ceremonial God worship and in sacrificial ritual.
What is the PHYSIOLOGICAL EFFECT?
One of the main active ingredients that we experience in our physiology during ceremony is Theobromine. Theo-broma literally translates as God-Food, and potentiates the release of dopamine, the 'pleasure' hormone. This, alongside phenethylamine, which is known to help relieve stress and depression and which is released in the body during emotional euphoria, create heightened sensation and empathy. Alongside these, the high amount of nutrients in the cacao support and nourish the body, whilst also inducing a detoxifying effect on the liver and kidneys. It brings your body from an acidic state to an alkaline state.
What is THE EMOTIONAL IMPACT?
Due to the euphoria inducing ingredients, the emotional impact can be profound. Everything feels heightened within the physical and emotional body, including your awareness to your deepest sense of self and to your heart. The experience of love and empathy, particularly for yourself, can literally feel as if your heart is opening like a flower. With this, the body can become flooded with the many emotions stored in the heart, some of which can be painful. It is not always an easy experience, and I have seen many tears shed as people peel away old layers of hurt. But as the cacao facilitates a deep sense of self-love, tears are always followed by smiles of deep gratitude. In other moments, the sheer ecstasy felt from the cacao can be described as nothing other than a divine experience.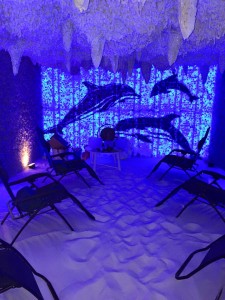 45 minute Salt Cave Therapy
Ancient healers and philosophers recommended salt inhalation for the respiratory system and health problems.  The benefits of salt therapy are wide-ranging. Salt levels affect our cell activity, energy and blood sugar levels. A natural disinfectant, salt is antimicrobial, and antibacterial. Salt comes in empty processed forms or healthier pure sea salt (Himalayan and Dead Sea salt) that contain 84 elements and trace elements found in the human body. Dry salt air is more powerful than moist air. 
The negatively charged ions in salt improve our health and mood. Inhaling particles may reduce inflammation and mucus in the lungs, improving respiratory conditions such as asthma, allergies, bronchitis, sinus congestion and Chronic Obstructive Pulmonary Disease (COPD). Scientific studies show that people with asthma and other ailments breath easier after halotherapy.
The calming and detoxifying effects of halotherapy can support the immune, nervous and lymphatic systems. Additional benefits are reduced stress and headaches, increased energy, and better sleep patterns. Salt ions purify the air and may increase lung capacity and reduce physical ailments for adults, children and athletes. Treatments are recommended to help keep the body healthy during flu or allergy seasons. 
Skin conditions can also be improved with halotherapy (psoriasis, rashes, eczema, acne). Table salt, sodium chloride, is dehydrating, but pure mineral salts have natural moisturizing properties and support the skin's water balance and barrier function by attracting moisture to the skin. Minerals are necessary for cell function and detoxification, so mineral salts have strong rejuvenating properties.
MEDICAL INTUITIVE READINGS
Join Jacqueline as she gives you a Medical Intuitive Reading which will scan your energy and let you know what health issues are affecting you and give you clear concise direction on how to heal the energetic and your body.
YOU can check back in and see the updates as they are posted!
Looking forward to joining YOU on YOUR journey to SELF LOVE