SHAMANISM AND CURANDERISMO  
The way of Cuauhtémoc "One that has descended like an eagle"™            
~mind~body~spirit connection
with Shamanic Journey Teacher, Jacqueline Spaargaren, OLM, CCSH, RMT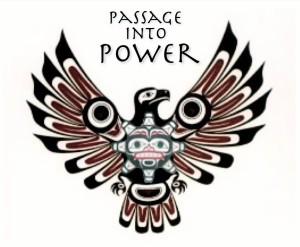 A SEVEN WEEK TRAINING CERTIFICATION COURSE IN SHAMANISM AND CUARANDERISMO
This is an in depth training workshop for the understanding and initiation of Shamanic Practices to be incorporated for personal practice and for facilitation for you ~ the healer. This will be a powerful important journey for you take. There will also be an impartation of my spiritual lineage at the end of the training.  This training will also gift you with a spiritual connection with your ancestors and my ancestors.   This training class forms a bond between us as teacher and student and I consider this one of the most important partnerships and in this commitment  I make myself available for the assisting and aiding of your spiritual walk and for any questions you may have in the present or future in your spiritual journey!
These teachings I will be presenting to you are based on Curanderismo (coo-RAN-deh-REES-moh), from the Spanish word, "curar," – "to heal." The word "curandera" (female traditional healer) incorporates these qualities and attributes: the spiritual counseling aspect of the practice, as in those of a "cura," a priest. The word "cura" is also often used colloquially during conversations in response to a pun or witticism: "Que cura!" Curanderas often use healthy and appropriate humor during sessions along with prayer, spiritual cleansings, and healing ceremonies to restore balance and harmony to the body, mind, emotions, and spirit of their client.
Shaman's and/or Curanderas never impose their will on another. They choose to use their gifts to assist those who are asking for assistance and/or guidance. They can see the divine connection in all and help others connect to their highest potential, for the good of all involved.
Curanderismo is a holistic approach to wellness that has been used in the Americas, pre- and post-contact, for hundreds of years. In Mexico, it is also known as Mexican Traditional Medicine, "medicina del campo," and traditional folk medicine. Curanderismo is a natural and powerful way to treat ailments from back pain to depression, to helping remove obstacles to stable employment and other problems of an emotional/spiritual nature.
Curanderismo is usually a synthesis of Mexican native culture and beliefs, and depending on the curandera's religious, cultural, and/or tribal background (if any), it may or may not, also have Catholic, Sephardic, and African influences, which is why some consider it a blending of traditions, rather than solely Native medicine or European medicine. In some instances, curanderas may be referred to as "mujer de conocimiento" (woman of knowledge) or if trained in traditional Native ways and serving their community, "mujer de medicina" (medicine woman) — the same applies to male practitioners (curanderos). Each curandera has a distinctive practice that is most often learned within the context of her family, community, or tribe. Curanderas and Curanderos are often found in Mexican American neighborhoods of the United States — usually a woman or man who has knowledge of herbs and cultural remedies, and who may also have other gifts and abilities such as clairvoyance which form part of their practice. Often they are long-time residents of their neighborhood and are known by word of mouth for their particular healing specialty.  My grandmother was my teacher and imparted her knowledge to me and I continue to build on the knowledge and walk in the path of a Curandera and Shaman.
While Curanderismo is practiced throughout Mexico, Central and South America, while also including healing practices from various U.S. Native traditions, My tradition is rooted in the Tepenahuales and and Huicholes traditions which all stem from the lineage of the Aztec Indians.
What the class entails:
• 7 week course – Each individual session lasting 90 minutes
• Credited Certification for completion of Shamanic Studies for practice, teaching and facilitation.
SHAMANISM and Curanderismo
Divine/Animal ~ Lower Chakra and Upper Chakra
Joining the two in marriage and flow ~ Allowing of the flow of energy
The 3 selves
The chakra system
What is energy and mind/body/connection
Deliberate Creation vs. Creation by Default
Thoughts, Emotion, Intention
releasing expectation
The art of allowing and non-attachment
Centering in LOVE
 Celebrating our Sacredness

Learning to open sacred space via the directions
Understanding Earth, Water and Air and Fire
How to identify a person's element makeup
Creating Balance in the body
What is an offering
How to identify stuck energy or woundings in a person(s)
Crystals and herbs and how to use them
Creating a sacred altar
Limpia's or Cleansing
Shamanic Extraction
Shamanic Tools and how to use them
hand drum, rattle, palo santo, smudging, abalone shell, florida water, tibetan singing bowls, chakra tuning forks
Sacred Song and how to channel and be an open conduit for sacred journeying
Mantra's and Sacred Song (using sound healing as a tool)
How to facilitate Shamanic Journey's
fire and water ceremonies
lower realm to meet power animal
physical realm to address energy-mind-body-connection
upper realm to meet guides, ancestors, angels, arch angels
Impartation of my lineage
What this workshop includes:   Certification for individual shamanic work and/or private practice,  a shamanic ceremony and (3) shamanic journey's, 1st journey to the lower realm to meet your power animal, 2nd journey to the subconscious realm to identify any past karmic attachment, 3rd journey to the upper realm to meet your spirit guides, angels and arch angels and all those assigned and chosen to assist you in your path, Impartation to my sacred lineage,  The ability to contact me as you have questions or need assistance in your shamanic work,  gifting of your shamanic shaker to open sacred space and for your journey work, any and all handouts.
About Your Teacher and Guide: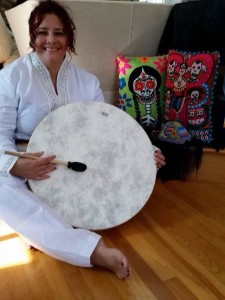 Jacqueline Spaargaren, OLM, CCSH, RMT
I am an Empowerment life Journey Teacher. I lead Shamanic Empowerment Journey Workshops and Goddess Workshops, which include rites of passage all over the United States.
In my healing practice, I use Shamanic Healing Practices which incorporate "Mind/Body Connection". My passion is allowing others to see their limitless potential in understanding that they are creators of their reality. By understanding this it will dispel illusion and empower their now and future creations.
Through my teaching and intuitive healing ability, my clients express a deeper knowledge of self. They become aware of their connection to their divinity. They tap into their health, bringing them greater empowerment.
I have been trained in the White Space Clearing Method, which works on a deep subconscious level. It reaches core wounds and stuck energy which produce patterns and programs that disrupt and cause pain in your life. The process helps you to re-establish new belief systems and set them in motion, establishing a more authentic YOU.
I have 20 years experience in law enforcement and public service with the Chicago Police Department. I am a Reiki Master Teacher, master in energy and chakra alignment, and use shamanic journeying with the subtle energy of crystals in my sessions. At an early age, I was taught indigenous shamanistic practices by my grandmother. I continue to build on this knowledge.
I am the founder and executive director of Chicago Center for Life Management and Divine Authentic Beauty/Crystal Chakra healing and aligning jewelry. I am a teacher and practioner at Sacred Journey Institute in Tinley Park and Primal Oceans Salt Cave in LaGrange.
This 7 week workshop will be 7 consecutive saturdays and  will begin :  March 7th at Sacred Journey Institute,  16345 Harlem Avenue #360, Tinley Park, IL 60477    Dates:  March 7th 2015 – April 18th 2015     7pm -9pm
Please register and pay below:
If you have any questions please contact me:   Jackie @lightfdefinesme@gmail.com